For anyone in the field of teaching and learning, finding the right education app developer is paramount to success. Whether your students are elementary, high school or college-aged, a tech partner who understands your unique situation and how to actively engage students is essential.
Assignments and assessments are now migrating online along with institutions being forced to embrace digital transformation, there's never been a better time to employ an education app development company to build your innovative educational software.
How to find top education app developers?
If you've found this article, chances are you googled 'best education app development companies' or something similar. If you did, you would be confronted with a plethora of aggregate listings of agencies all claiming to be 'education app developers'. Unfortunately, when you're looking to source an appropriate elearning software development partner, this abundance of options leaves you in a state of paralysis.
The better option to find top education app developers is to find someone with experience in the EdTech industry, who knows the ins and outs of who has built what in the space. Many creators of education apps are hidden in plain sight - the Universities and Schools are not going to divulge who created their apps, since it's often a line item in their contract that they own the IP, and so they should, if they're footing the bill.
How do I know who's who? I've been on the inside for years now, starting my tech career with an education developer that built apps for the University of Oklahoma and Harvard Medical School. Here are my top picks for best education app development companies.
My Top 3 Education App Developer Recommendations
Rootstrap: Best for D2C EdTech Brands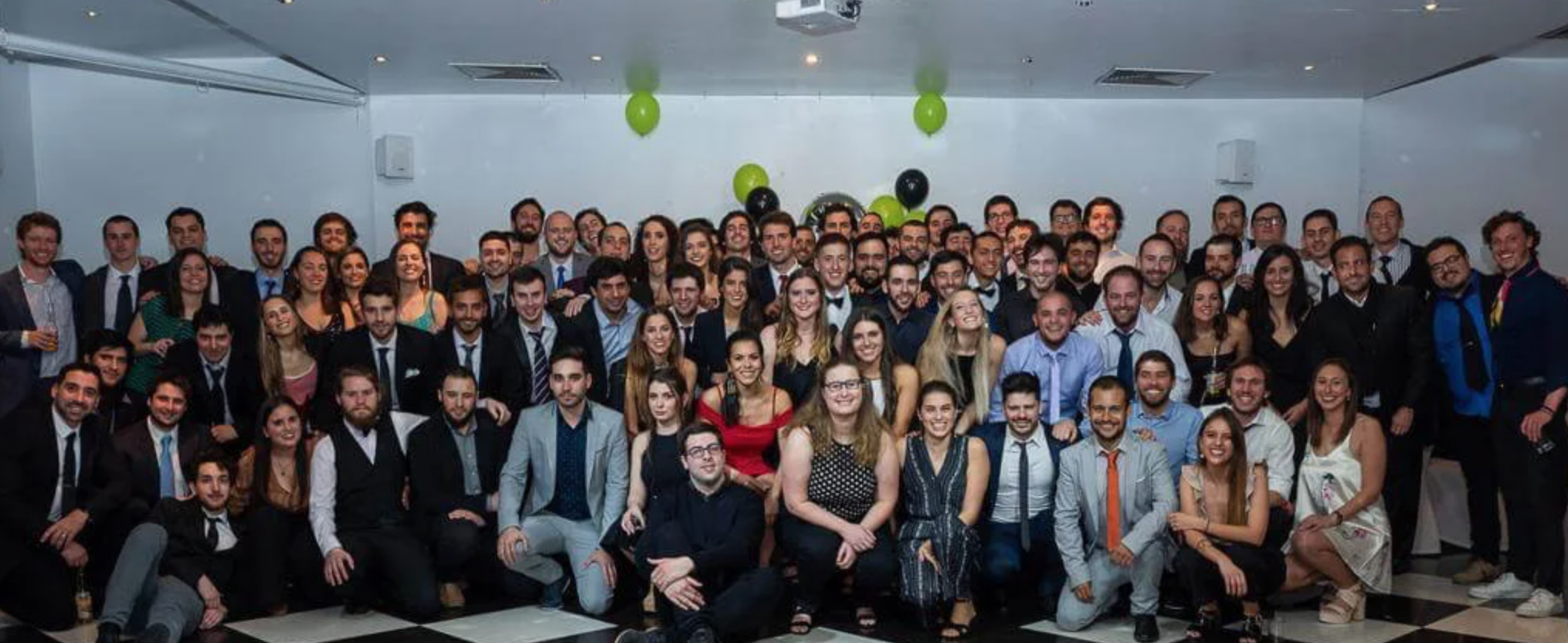 This Los Angeles Education App Developer has delivered over 750 web and mobile applications with a combined 100 million downloads. Specializing in the EdTech space, their most notable client in the space is MasterClass, an alternative education platform that acts as a more intellectual version of Netflix.
Featuring online classes delivered by prominent experts in their respective fields including Gordon Ramsay, Martin Scorsese, Dr. Jane Goodall, among countless others, Rootstrap's team has been instrumental in the continuous scaling ability of MasterClass' EdTech platform, built with the technologies of React, React Native, and Ruby on Rails.
Their work has garnered considerable success, doubling MasterClass' revenue, along with earning multiple Webby Awards and being highlighted at the 2020 Apple Event.
Another prominent online education client of Rootstrap's is Emeritus. Partnering with Universities like Massachusetts Institute of Technology (MIT), University of Pennsylvania's Wharton Business School, and University of California, Berkeley, Emeritus helps transform in-person classes into online courses, enabling students outside the United States to take classes from prestigious higher education institutions without the expense and hassle of acquiring visas and leaving their homeland.
Rootstrap's development team is based in Uruguay and Argentina, a region known for government tech investment and a quality STEM education pipeline. They are known as a 'nearshore development partner' for the United States, a concept where time zone overlap and cultural familiarity enables efficient elearning development sprints without a reduction in quality.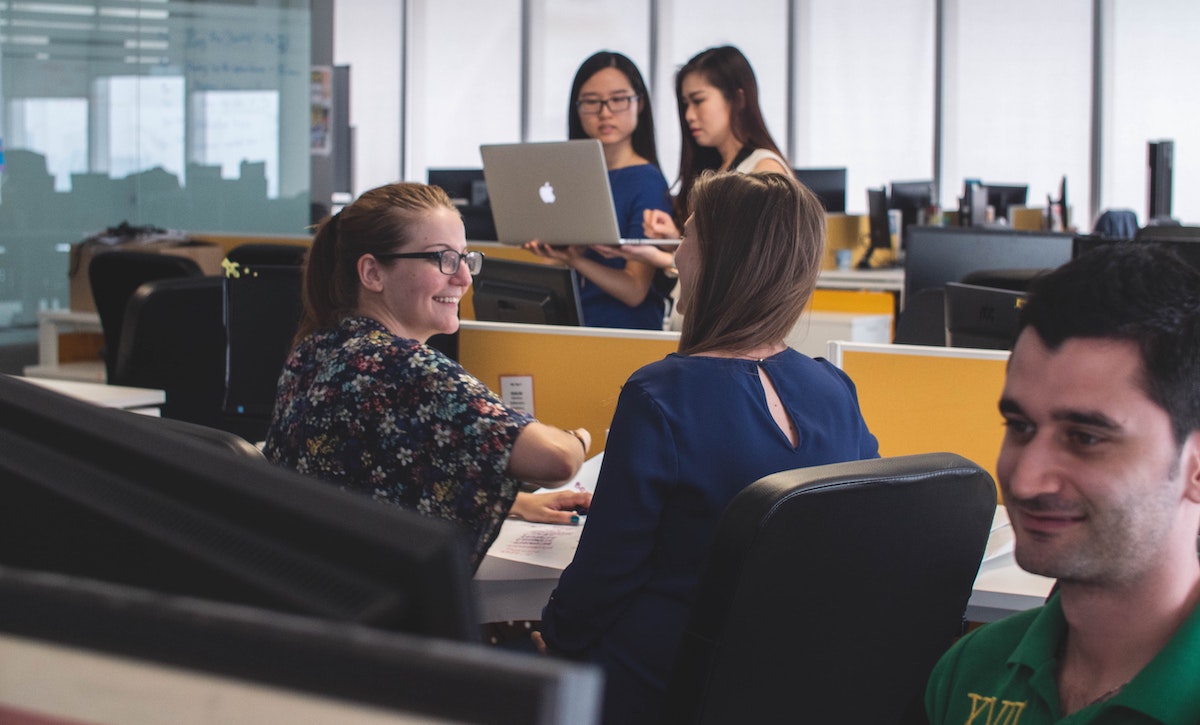 Pakistan-founded Arbisoft, with a stateside presence in Texas, is an education software partner that has done notable work in the space. The most prominent of their education clientele is edX, a Massive Open Online Course (MOOC) provider that was pioneered by Harvard University and MIT. Expanding those two aforementioned universities' knowledge base to students worldwide, edX's technology underpinning of Python, Javascript, Swift, Objective-C, and Java, is courtesy of Arbisoft's talented team of education app developers.
A primary accomplishment of the Arbisoft team is allowing the edX platform's users to access classes offline and to provide infrastructure support as millions of users flood the platform daily. Now fielding 33 million students in 196 countries, the education offered is a combination of DIY courses as well as 'blended classroom' offerings.
Arbisoft's other main education client is TenMarks, an Amazon company. Although now defunct, this educational company founded in 2009 was ahead of its time. Providing children with an easy-to-follow, structured way of learning Algebra and Geometry online, TenMarks was acquired by Amazon in 2013 as a way of accelerating adoption of kindles via education delivery. Arbisoft's involvement on the tech side was to ensure the platform remained stable for both their homeschooled student base as well as their clientele of teachers who used the platform to augment their in-school teaching methods.
Utility: Best for Universities
Utility is an education app development company, headquartered in NYC with tech talent spread across Latin America and India. Founded by client-side executives, their primary client in the education space is the University of Miami. The sports medicine department identified an under-serving of collegiate athletes with respect to medical care for issues that trainers and other on-field staff regularly encounter.
Utility's focus on mobile experiences helped create this educational institution's application to enable sporty students to be treated on and off the field. Dubbed SirenMD, this education app has been a resounding success, now implemented in over 50 college teams.
Where are the best education app developers located?
Having worked with developers in New Zealand, India, Latin America, and Poland, it's fair to say I've got several strong opinions on this one. Disclaimer: you can certainly find good quality developers anywhere in the world, that goes without saying. The reason you look at regions is because of probabilities i.e. what is the chance you find a good developer versus a poor developer both in terms of quality and scruples.
As someone who's development shops have had to field their fair share of education software rescue missions, it's heartbreaking to see founders, product owners, and education IT leaders be duped by developers, leaving them with broken products, mangled code, and out-of-pocket.
Based in Los Angeles, you might assume my bias would be tilted towards homegrown education developers. And you're right, who would know the US education industry better than Americans? The issue comes with talent supply. America has long had a supply issue of STEM talent, an issue that doesn't look close to resolving itself anytime soon. The fact is, if you are a talented American STEM employee, where do you go? Big Tech: the Amazons, Facebooks, Googles of the world. This leaves the remainder fighting for scraps and paying a hefty price to boot.
For this reason, I turn to Latin America which provides a blend of highly educated STEM graduates and strong government encouragement, without the price point of onshore American rates. Latin America is a hotbed of tech talent and, being in a nearshore location with 1-hour difference to the USA's East Coast, it's easy to facilitate tech team and client discussions to ensure projects are completed efficiently and issues are caught early.
Outside of this, India and Eastern Europe have a storied history of tech outsourcing, but again with some issues. Eastern Europe continues to be plagued with political uncertainty and India's tech talent often gets scooped up early, either in development centers run by big tech (Samsung being a notable example) or coming to the USA on H1-B Visas. Again, this isn't to say you can't get good education app developers in these regions, but people often approach them in the wrong way. They approach outsourcing from a pure cost perspective and get screwed on the quality. As with most things in life, you get what you pay for, and going bargain-basement for pricing, particularly in the world of software development, doesn't pay dividends. Ultimately, en masse, my preference is for Latin America for a blend of affordability (when compared to America), predictable quality and ease of communication.
How much does it cost to build an education app?
Working for an education app development company, the question I get the most is: how much is it going to cost? My (admittedly) frustrating reply is often: it depends. There are so many components that go into an app that a one-size fits all price is nearly impossible to give. Usually I start with a number of questions. How many features will the app require? What type of educational product are you trying to deliver? How many users do you expect the platform to handle? All important to determining the most accurate estimate for an education app but can seem evasive to clients.
So let's try to come up with an answer. If you're building an app from scratch, and you're looking to create a functional MVP that you could put into the hands of users today for feedback, test the product-market fit and validate your assumptions, the cost of an education app is US$100,000 to $300,000. If you're flooding your app with features, it could be more than that, but that's a reasonable ballpark to help you avoid getting screwed.
Key takeaway is this: if you're quoted less than that, you could end up on my doorstep as a software rescue mission (more common than you might think), with a broken product and wasted money in tow.
What is the best app for learning?
As with the previous question, it depends on what you are trying to learn. Education is a very diverse field, from traditional forms of education like elementary, middle, high school, followed by college, to alternative forms of education like MasterClass or MOOCs. In general, here are a few of my personal favorites.
If you like learning from real practitioners in the field, you can't go wrong with MasterClass. These are people at the top of their game and they've been there before. As the old adage goes, if you want to achieve your goals, look to those who've already achieved them. For MOOCs, I'm a big fan of Coursera, with its intuitive interface and validated expert lecturers. If we look more niche than that, one of the most common requests I see is about translation or language applications. For that field, Duolingo is my highlight for its ease-of-use and intuitive lessons that rapidly cut down the time to learn a new language. I've been using it myself to learn Spanish so I can better converse with my Latin American colleagues.