Taiwan's entrepreneur visa is one of the most under-appreciated startup visas available in 2020.
I don't say this lightly, given how much time I spend reviewing these programs for my startup visa index project. Among startup visa programs in Asia, Taiwan offers a lot of the same benefits of established programs in places like Singapore, but with far less cost and red tape.
Taiwan has recently been winning innovation talent back from China, and has a strong tech workforce and design ecosystem with a lot to offer international founders. The country also has strong IP protection and operates as a regulatory sandbox for FinTech, not to mention world-leading hardware manufacturing and assembling capabilities.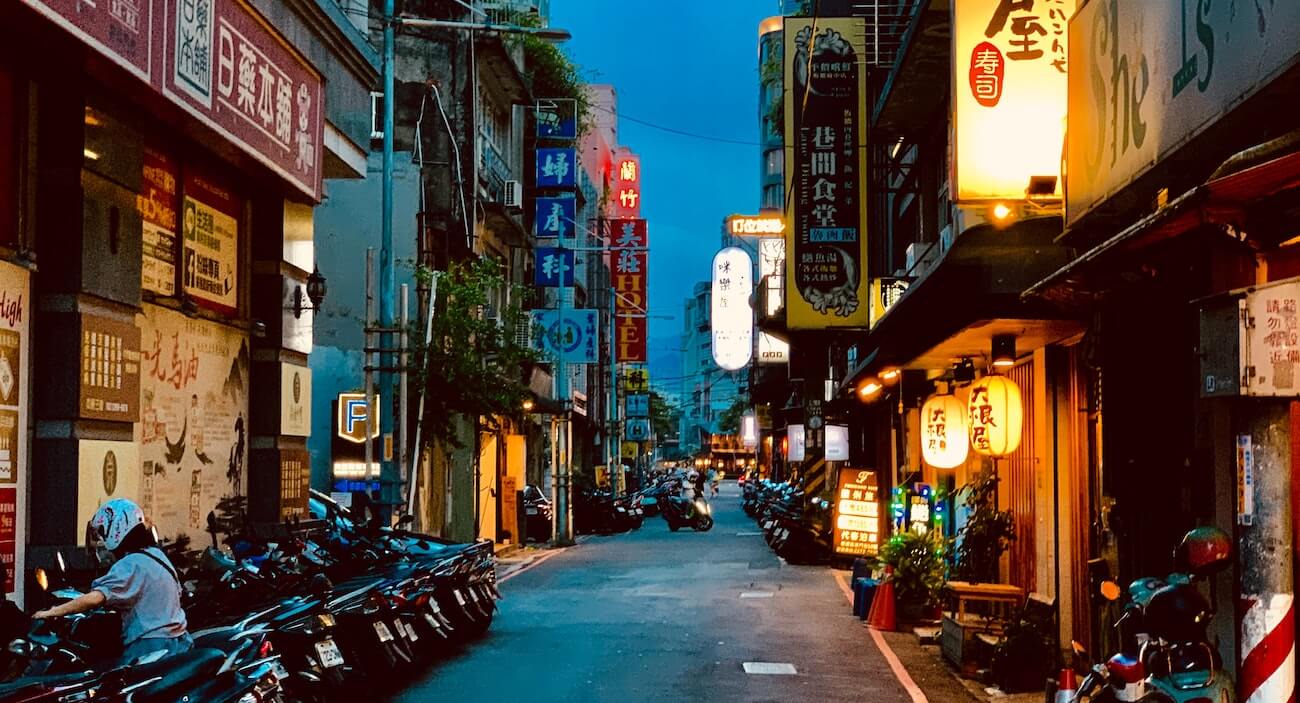 In today's post, I'll provide a 360-degree review of the Taiwan entrepreneur visa program, covering:
How to apply for the Taiwan entrepreneur visa
Programs that can help process the Taiwan entrepreneur visa application
What types of founders should consider the Taiwan startup visa program
Taiwan entrepreneur visa: background
Taiwan's entrepreneur visa program was established in 2015, as part of the government's push to transition from a hardware-based economy to a software and "innovation" economy.
With that in mind, the program is designed for tech innovation companies, and is relatively easy to qualify for so long as your startup is legitimate.
What types of startups qualify for the Taiwan entrepreneur visa?
The taiwanese startup visa program is relatively open in terms of the types of companies that can be approved. Alumni and current startups in the program include native apps, small-scale web platforms like MyRoomAbroad, larger data companies like SkyREC and even digital agencies like 25sprout and Pineapple Web.
How to qualify for the Taiwan entrepreneur visa program
The Taiwan entrepreneur visa is open to any startup founder (or group of founders up to three people) who can claim any one of the following qualifications:
NT$2 million+ in investment or fundraising secured.
Patented or otherwise demonstrably innovative intellectual property.
Participation in an incubator, accelerator, or IT park in Taiwan (best for most applicants, since this plugs you directly into the local tech scene).
Design or entrepreneurship competition awards, or film festival awards.
Participation in Taiwan subsidy programs for tech and IT industry. (Minimum $3M NTD from central government or $1 Million NTD from municipal government).
At least $1M NTD invested personally in an enterprise the Taiwan government deems to be "innovative."
You possess innovation capability, as defined by the Taiwan government.
As you can see, the qualification boils down to "are you an interesting person with an interesting tech startup?"
If the answer is yes, your changes of getting approved for the visa by one qualification or another is high. The qualifications are purposefully open-ended and less strict than other Taiwan visa schemes, which require strict capital and turnover annually and cannot be set up "after the fact" when you're already in the country.
How to apply for the Taiwan entrepreneur visa
The simplest way to apply for the Taiwan entrepreneur visa is to simply apply to a local accelerator or incubator program. All these programs can endorse you for pre-approval in the visa scheme, and will help handle the paperwork and guide founders through the process.
If you prefer to apply directly without participating in a startup program, you can do so through the Ministry of Foreign Affairs, and through the consulate in your country of origin. You'll need the following documents:
Taiwan Entrepreneur Visa: Required Documents
MOEAIC application form (Investment Commission of the Ministry of Economic Affairs).
MOFA application form (Ministry of Foreign Affairs).
Paper copy of incubator agreement or alternative qualifying document (competition award, etc).
Current passport and two 2" passport-style headshots.
Documents must be submitted to the Ministry of Foreign Affairs, along with a $3000 NTD application fee.
Processing times described by participants I've talked to are in the 4–6 week range.
Incubators in Taiwan that can endorse or sponsor your startup visa
The Taiwanese government established a $3.3B USD fund in 2017 to support tech initiatives across the country, partly in response to programs set up by the Chinese government specifically to lure talent away from Taiwan to Chinese tech hotspots like Shanghai. 1
With all this investment, dozens of startup accelerators, incubators, and entrepreneurship programs have cropped up around the country (but especially in Taipei) over the past 5 years.
These programs are one of the easiest ways to get approved for the Taiwan entrepreneur visa; while they can't guarantee your approval, suffice it to say that if you get endorsed by a local startup program, your chances of being denied the visa are very low. The criteria of the incubator programs are more specific, and in some cases more rigorous, than those to qualify for the visa. Therefore, it's a very dependable first step.
Incubators are also a good route for international founders because the program will help you process the visa and handle logistics, including renewal, which will make life much easier if you don't speak good Mandarin (or if you don't speak Mandarin at all).
Incubators in Taiwan that can assist participants with the entrepreneur visa include:
The Taiwan ministry of Economic Affairs maintains a very helpful list of participating incubators and accelerators, with more than 50 currently active on the island. A list of alternate programs with Mandarin and English names is also available here. All told, there are 90 or so programs that can assist with the visa, provided you qualify to participate in the incubator or accelerator.
Do I have to speak Chinese to bring my startup to Taiwan?
Taiwan Startup Stadium and most other large startup programs in the country are English-first. However, you will have a better experience and get more out of the culture in Taiwan if you speak at least basic conversational Chinese.
Even if you don't have time to study the language and you're coming with no fundamentals, Taiwan is known for being an extremely safe and friendly country where you don't need to worry about being "stuck." Additionally, most younger Taiwanese people speak English, particularly if university-educated. Therefore, so long as you speak passable English, hiring locally should not be an issue.
Resources for startup founders in Taiwan
The biggest startup program in Taiwan is the government-backed Taiwan Startup Stadium initiative.
Taiwan Startup Stadium runs a free membership program for startups to access resources like mentorship, investor matchmaking, and training workshops. As of 2020, tehre are 210+ startup members at TSS with applications considered on a rolling basis.
International (non-Taiwanese) founders consist about 25% of participating members at Taiwan Startup Stadium. A helpful writeup highlighting some of the more successful companies coming out of TSS can be found here.
Taiwan for startup entrepreneurs and bootstrapped founders: is it worth it?
The oddest thing about the Taiwan startup visa program is that no one seems to be talking about it… yet.
That's about to change in 2021, with talent fleeing Silicon Valley thanks to economic pressures, and savvy entrepreneurs looking to Asia; where a combination of rising economies and skilled labor pools has created a friendly atmosphere for bootstrapped startups and venture-backed platform plays alike.
Given this trend, Taiwan is a unique proposition for a variety of reasons:
Western business climate with strong IP protection
Government support of startup businesses
STEM talent pipeline with affordable wages (~$35,000 USD per year for university-trained software developers)
Unique hardware manufacturing capabilities and proximity to factories locally as well as in mainland China
Proximity to China and other major Asian countries
Taiwan is also interesting for bootstrapped founders thanks to the "off the radar" status of the country, particularly when it comes to tech. Brain drain to China and the US is a serious problem for Taiwan, and the government is investing heavily in software and innovation domestically to reverse that trend.
This means that the program offers a lot of benefits, but is still relatively easy to qualify for. The program is open to agency models and simple web app projects, so long as the project has a legitimate case for adding value to the country's tech scene.
As it stands, every tech founder who comes or stays is a tech founder that would otherwise be in China or the US — so Taiwan is very motivated to make the program a great experience for participants.
I expect this will change within a couple years, as the location becomes more popular and applications become more competitive.
Special thanks to Patty Ni of Taiwan Startup Stadium and Julien Ferard of Pineapple Web for providing helpful information about topics covered in this article.