The economic impacts of Covid-19 accelerated trends like remote work and de-urbanization, but the long-term impact on hiring practices is not well-understood. In particular, the BPO (Business Process Outsourcing) industry has seen tailwinds due to the need to cut costs during the pandemic — leading to increased hiring of offshore contract virtual assistants.
Key Findings
Hiring of virtual assistants through offshore agencies increased 41% in 2020, as companies layed off full-time US staff during Covid-19 economic restriction periods.
US unemployment rates ranged from low single-digits all the way up to 14% Q2–Q4 2020.
Inbound inquiries to offshore VAs from US companies increased in correspondence with Covid-19 lockdown periods, with an initial surge of inquiries in Q2 2020 and a second wave of inquiries in Q4.
Solo VAs operating on freelancer platforms added an average hourly workload increase of 16% from Q2–Q4 YoY.
VAs interviewed reported that more than half of inbound leads were companies outsourcing work that was formerly completed by in-house staff.
Inbound inquiry volume to both agencies and solo operators was highest in Q4 even as the US unemployment rate improved to under 7%, suggesting that demand for offshore VAs will remain strong as the practice of offshoring admin tasks becomes normalized for US companies that previously had not adapted to the global contractor market.
Our purpose in conducting polling of the virtual assistant industry was to determine the impact of Covid-19 on the offshore business process outsourcing industry, and specifically to understand how full-time domestic US admin and back-office work may be permanently impacted by the Covid-19 pandemic and associated economic shutdown periods.
This report is based on polling of 141 individual virtual assistants and 32 VA agencies. The majority of firms and individuals interviewed operate outside the US serving US clients.
Findings Overview: Increased US Economic Restrictions Correlated With Increased BPO
Hiring of Virtual Asistants through agencies increased 41% Year over Year (YoY) from 2019 to 2020, with individual VAs reporting an average 16% increase in their hourly workload. Inbound inquiries to VA agencies increased an average 52% YoY. Meanwhile, US unemployment rate jumped ten percentage points at the start of the pandemic, and is still almost double Q1 rates as of November 2020.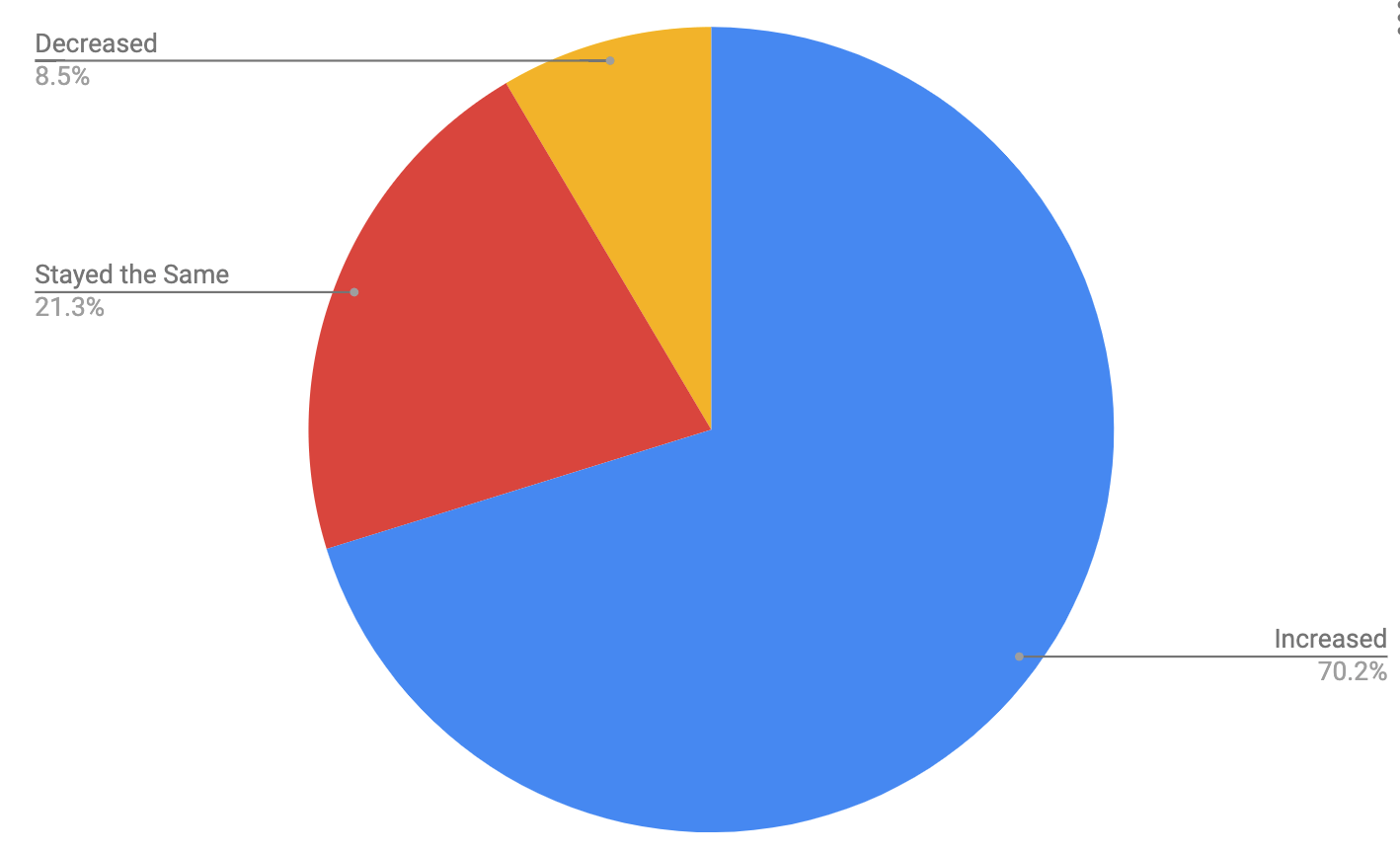 Virtual Assistants operating as solo contractors on platforms like Upwork and OnlineJobs.ph reported increased workloads corresponding with Covid-19 lockdowns in the US, with an initial surge of work in Q2, moderate increases YoY in Q3, and a second surge of work in Q4 leading up to the holidays as US lockdowns resumed in major US economies like California.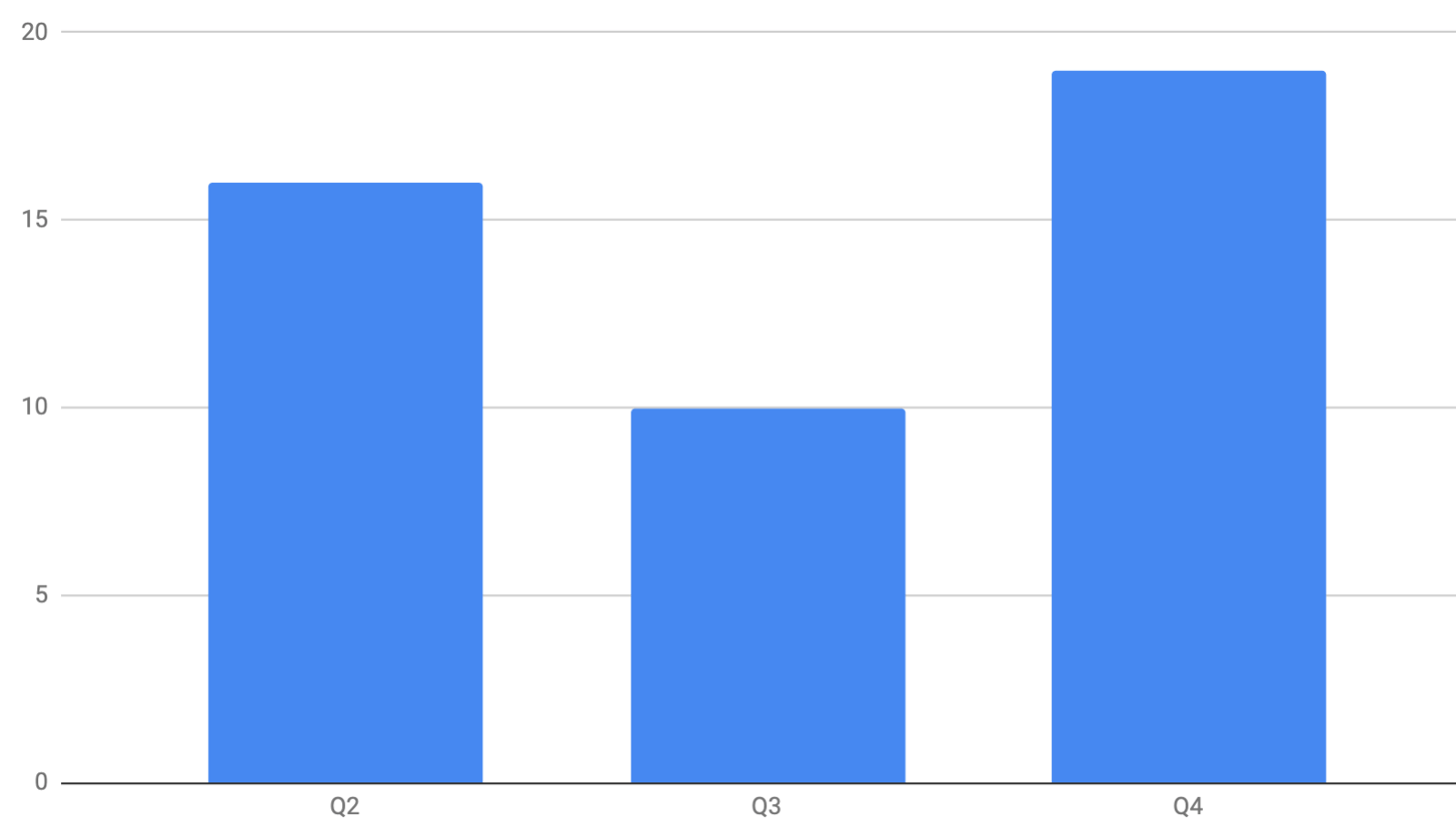 VAs working solo on platforms reported higher hourly workload increases, taking on an average increase of 17%, while VAs with agencies added 13%. VA agency owners reported much higher inbound inquiry and account increases, and added additional hires to fill orders.
The Phillipines, second-tier US cities, and the UK were the most commonly cited locations for hiring new talent by VA agencies.
70% of VAs polled reported inbound inquiry increases, while only 8.5% reported decreases. The majority of VAs took on additional work during the increased demand periods, with 45% increasing their hourly workload.
Impact: opportunities for offshore BPO, losses for US FTEs
US companies stand to save significantly through the use of offsite or offshore outsourcing of admin and assistant tasks. As we've shown in past reports, the average tech company can save more than 50% on costs by moving IT staffing offshore, with admin and non-technical task work offering one of the largest cost savings.
In spite of the savings, it's common for US companies to hire full-time staff for basic admin and assistant work for a variety of reasons ranging from tradition to negative views of globalization to lack of technical ability to manage remote team members.
Covid-19 forced many of these companies to get started with offshore VAs, and once a company has started leveraging cheaper offshore resources, it's hard to go back. Our expectation at NanoGlobals is that the BPO industry will retain 10–30% of the increased volume post-vaccine, due to normalization of remote work and contract hiring. Based on the $221.5B market size of the business process outsourcing industry1 (just $26B in the US2), this amounts to an estimatted $22.2–66.45B in value removed from full-time employee pay and distributed to contract resources, primarily offshore, in just a one-year period, before factoring in trends like automation.3 Given the 8% compound annual growth of the BPO industry globally, this is an unprecedented shift away from FTE labor towards contract and global HR structures.
Methodology
This report is based on polling of 141 individual virtual assistants and 32 VA agencies. The majority of firms and individuals interviewed operate outside the US serving US clients.
Participants were anonymous, with most individual VAs being contacted through HARO, a journalism platform where it is common for VAs to answer questions on behalf of company executives for PR purposes.
Companies were selected to represent a cross-section of the BPO industry including large, mid-size, and invidivual contractor businesses.
Footnotes